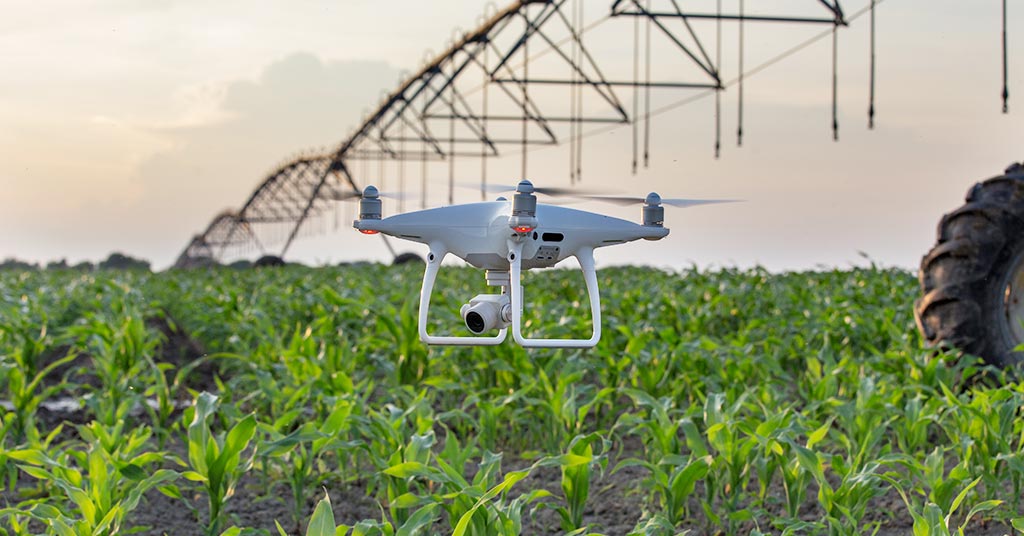 The rapid development of digital technology by Africans, for Africans, is transforming farming into a lean, agile and sustainable process.
African countries lead the way
Tech savvy entrepreneurs in Nigeria, Kenya, Ghana and South Africa are innovating smart solutions that use big data, automation, Artificial Intelligence (AI) and the Internet of Things (IoT) to revolutionise food production.
Blockchain is enabling 'pasture to plate' traceability, and mobile apps are making it easier for small scale freeholders to hire tractors at affordable rates; source organic plants and seeds, and find best practice farming tips that take traditional methods of cultivation into account.
Agri processing perspective
At the business end of agri processing, sophisticated enterprise resource planning (ERP) solutions are streamlining, standardising and automating fresh fruit and vegetable production throughout the value chain. Quality, compliancy and cost effectiveness are at the very heart of these advanced, scalable IT systems
If predictions are anything to go by, it won't be too long before micro biome mapping, and A1 sensors coupled with facial recognition technology, will be deployed to identify food-based pests, pollutants, bacteria and contaminants – long before they can harm crops or consumers.
How is digital technology growing agriculture in Africa?
In South Africa, and further afield, farmers are using GPS-based mobile apps, drones, satellite imaging and digital mapping technology to inspect fields, navigate heavy farming equipment, analyse soils, and collect data on key components required to maximise crop yields.
Traditional small-scale farmers, located in remote and inaccessible areas, can now access accurate weather forecasts, rainfall predictions and real-time market demand, with a tap or swish of the fingers. With this information, smallholders not only know when the best time is to plant and harvest crops, but which crops to plant.
Digital networks and big data for streamlining production
In some areas, agriculturalists are creating digital networks, aggregating crops, and forming virtual co-operatives to negotiate better prices and secure funding at more attractive terms.
Big data analytics is refining operational efficiently and output like never before. Food producers are now mining the data they require, directly on their mobile devices.
Start-ups dedicated to specific areas of agriculture, such as sustainable irrigation, smart harvesting and pest and disease prevention, are using machine learning and AI to optimise outputs, identify potential risks, and provide smart solutions to address these risks.
Automation and the Internet of Things
IoT-enabled irrigation systems are leveraging automation and agri-weather analytics to sustainably optimise crop yields by automatically adjusting irrigation to ambient conditions, in real time. In some cases, these smart systems have the unique capability to determine the needs of individual plants or trees.
In Nigeria, techies are boosting yields by monitoring and analysing key data points in the soil, from temperature and nutrient levels to vegetative health. With this data, food producers know exactly when to apply fertilisers and herbicides.
In Africa, the new buzz words are 'precision farming' – smart agri-processes that use digital technology to maximise productivity, and reduce waste.
What's next for agri-tech in Africa?
As agri-tech is constantly evolving in line with international trends, agriculturalists in Africa can anticipate a flood of exciting high-tech innovations, but with a continental twist.
In the USA, smart 'see and spray' systems, which use facial recognition technology and advanced learning algorithms to recognise and precision-spray weeds, are not only enabling targeted weed eradication, but slashing the costs of weed control by as much as 90 percent.
Pick and pack robots, capable of harvesting up to eight acres per day, use GPS and remote sensing LiDAR technology to systematically pick soft fruit, like strawberries, and precision-pack them directly into market-ready boxes. At the same time, in-built stereo vision collects data on each plant, and keeps an 'eye' out for disease.
Vertical farming, where food is produced in vertically stacked tiers, is a smart and sustainable water-wise farming method that's ideal for urban environments.
Blockchain technology is increasing efficiency, collaboration and transparency throughout the food chain, as any food item can be tracked from harvest to point of sale.
From precision farming to efficient, automated food chain management, African entrepreneurs are successfully developing the solutions required to feed one of the fastest growing populations on earth!