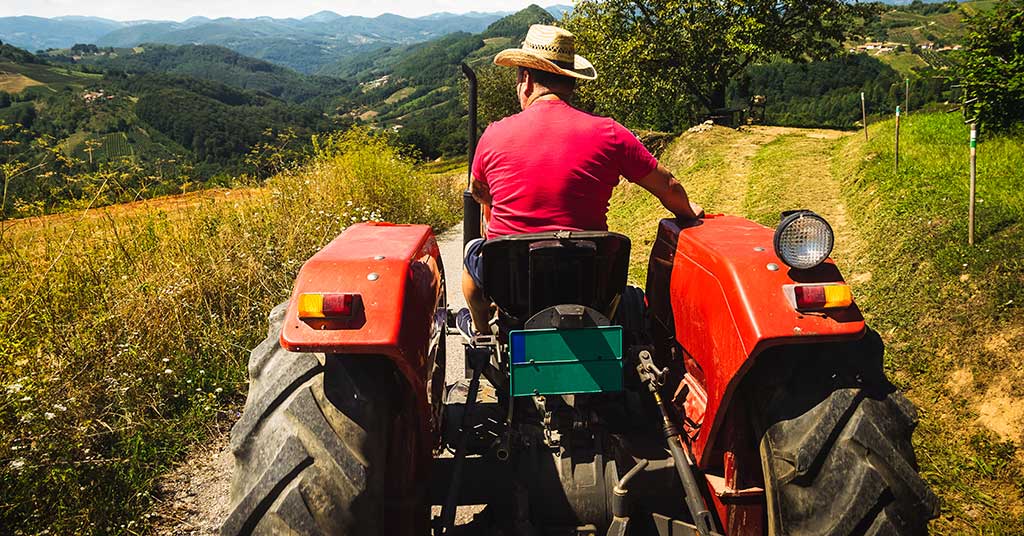 A recent Dutch study investigated drivers for adopting enterprise resource management (ERP) systems in agriculture.
Here we offer some context for the increased use of ERP systems in farming, together with a summary of the drivers identified in the study.
Emergence of ERP in agriculture
An ERP system is a standardised software package that combines multiple business functions into one integrated system.
By 2012, 92% of manufacturing companies were reported to have implemented ERP systems.
Adoption rates have been much slower in the agriculture sector. This is partly because traditional ERP systems weren't tailored to meet the sector's unique needs. It's also because adoption of IT solutions has been comparatively slow overall.
In recent years, traditional ERP systems have been transformed into ERP II systems, which are web-based, open and componentised.
At the same time, many sector-specific ERP solutions have emerged, including ERP systems specifically for agriculture.
Increasingly, farmers are turning to ERP systems to provide integrated, real-time management capabilities. These systems are replacing legacy decision support systems (DSSs) and farm management information systems (FMISs).
Some barriers to the adoption of ERP in agriculture
In the Dutch study, the surveyed horticultural businesses – like many businesses in agriculture – had highly dynamic processes. They rely heavily on improvisation and ad hoc communication.
Implementing an ERP system involves switching to a more structured, planned way of working. This involves significant change.
Other key barriers identified in the study:
low "triability", meaning it's difficult to evaluate the usability of an ERP system before choosing to implement it
perceived difficulty of implementation and use
insufficient matching to actual business processes
lack of sector knowledge about business partners for implementing ERP.
Key drivers for successful adoption of ERP in agriculture
Benefits of ERP in agriculture
In the study, those surveyed identified the key benefits of ERP adoption as better transparency, control and planning of business processes, better integration and efficiency improvements.
Strategic selection of an ERP system
The study confirmed that careful selection of an ERP system pays off. Investing time and effort in choosing the right system for your business (whether standard, customised or built from scratch) – and in planning required customisation – is key.
Customisation to suit business processes
In the study, the most successful implementations involved standard ERP systems with sector-specific layers.
Over 60% of respondents noted the critical importance of customising an ERP system to match their business processes during the implementation stage.
Customising a standard ERP system is much cheaper and faster than having tailored software designed and built from scratch.
It also means users benefit from the widely tested, powerful functionality that comes with a standard ERP system, without having to fork out for this in development costs.
Examples of features that may be added to ERP systems for farms and other agricultural businesses are dynamic production planning, lot management, container composition, export documentation and plant royalty management.
Flexibility is critical in order to cope with dynamic product characteristics and supply chain uncertainties.
Decision-making approach and communication style
In the study, the decision-making style of the surveyed businesses positively influenced the success of ERP implementations.
Typically, there is high involvement by top management. Decisions are made quickly, and there's a lot of informal communication between managers and employees.
Relationship with ERP implementation specialists
Most of the companies worked with ERP consultants specialising in ERP systems for their sector.
Consultants with extensive industry and sector knowledge are able to help translate business needs and processes into software requirements.
User acceptance
It's essential for users to accept an ERP system and for them to be involved from the beginning of the implementation process.
Solution evaluation
Traders interviewed in the study said that the "thoroughness and broadness" of the evaluation process that occurs before implementation has a significant impact on the success of an ERP system.
Success of ERP for farmers and the agriculture industry
Overall, the study respondents were overwhelmingly positive about the advantages of ERP systems for their businesses.
However, successful implementation depends on careful management of the process, and on working with the right partners.
GoSolutions is a certified Microsoft Partner, and our team of developers, consultants and support staff has 15 years of experience in deploying ERP solutions – including ERP for fruit and vegetable producers, and other businesses in the agricultural sector.
If you're currently choosing an ERP systems partner, contact us online or give us a call on +27 (0)21 531 7206 to discuss your business's software needs and challenges. We know what we're doing, and we can help.