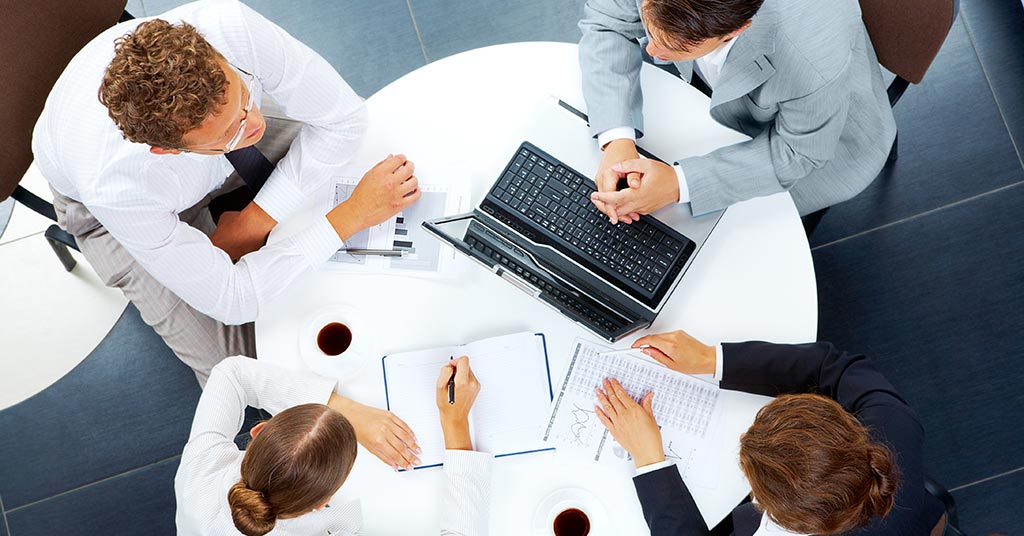 All small and medium businesses can benefit from implementing an ERP software system. This type of management system assists with efficiency when it comes to a business's core processes, such as finance, manufacturing, HR, supply chain and procurement.
We identify key features to look out for when choosing the best ERP software for your small to medium business.
What is ERP software?
Enterprise resource planning (ERP) software automates core business processes such as inventory records or customer orders. These management systems also provide data that allows businesses to streamline their workflows and establish effective procedures.
Most ERP systems feature multiple resource planning applications, in the form of modules. These modules share information with each other while accessing the same database, making it possible to automate core business processes and eliminate information silos within an organisation.
Key features to look for in ERP software
The best ERP software will, at minimum, have the following features.
Support for cloud computing
A modern ERP system should be built to leverage the potential benefits of cloud computing. This can enhance the system's value. It can facilitate collaboration, support mobility and help companies improve their operations through real-time access to data from any location.
Small to medium businesses need to be increasingly agile to compete in the digital age, and the best ERP software will help them achieve this.
Advanced reporting and dashboards
More than ever, businesses are relying on fast access to reliable, up-to-date information to support decision making. This is key if they're to stay relevant and achieve a competitive edge in the digital age.
ERP software should make it easy to generate compliant financial statements and reports, find needed information fast using simple queries and filters, and combine different data and KPIs into accessible dashboard-based views, for easy monitoring and control.
Customisable and modular
An ERP system has to be customisable to support unique business processes and needs, and to align with business logic. ERP software that doesn't meet these criteria is unlikely to offer real business value. It may provide less than optimal support for business decisions, and fail to support scaling of operations as your business grows.
A modular approach is the only one that makes good sense for an ERP platform. This makes it quick, easy and affordable to customise the system, adding or changing needed functionality without having to re-engineer the underlying platform.
Integration capabilities
The value of an ERP system will depend partly on its ability to integrate with the existing applications your business uses.
Consider the ability of ERP software (and particular ERP modules) to integrate with other systems, like your company's existing customer relationship management, HR management or payroll systems. Also, make sure you can import and export data in the file formats your business uses, from PDF to DOC or CSV files.
Support for key business functions
The best ERP software provides comprehensive support for the range of key business functions relevant to your company. These can include, but aren't limited to, financial management, reporting, supply chain management, manufacturing, sales and marketing, service management, customer relationship management, project management and HR management.
Microsoft Dynamics NAV
At GoSolutions, our ERP software of choice is Microsoft Dynamics NAV.
Microsoft Dynamics NAV is the most installed mid-market ERP solution in the world, with over a million users in over 100,000 companies globally. The system can be deployed on your premises or in the cloud, depending on your needs.
Dynamics NAV has been around since 1983 and is helping businesses around the world gain better control, increase margins and drive profitable growth.
Benefits for your business
Here are just some of the ways that using Microsoft Dynamics NAV can be beneficial to your business.
Increased efficiency
ERP software is designed to streamline processes, which means workflows within your business will be more efficient.
More accurate forecasts
The software's reporting tools use advanced analytics to ensure data is up-to-date and duplication free.
Lower operational costs
Key metrics within the within your business' processes can be monitored in order to avoid disruptions, delays and errors which leads to lower overall operational costs.
Better collaboration
Because the ERP modules share information, teams and departments that used to operate in a vacuum can collaborate more easily.
Increased data security
ERP systems have advanced firewalls and restrictions to prevent data breaches. Access points are tightly monitored and admins have full control over access.
Custom implementations with GoSolutions
At GoSolutions, we work closely with small to medium businesses across a range of South African industries to implement custom Microsoft Dynamics NAV solutions that meet unique needs, at affordable rates.
GoSolutions is a certified Microsoft Partner, and our team of developers, consultants and support staff has 15 years of experience in deploying ERP solutions. We also offer Dynamics NAV training and on-going support.
If you're currently looking for the best ERP software for your small to medium business, contact us online or give us a call on +27 (0)21 531 7206 to discuss your business's software needs and challenges. We know what we're doing, and we can help.