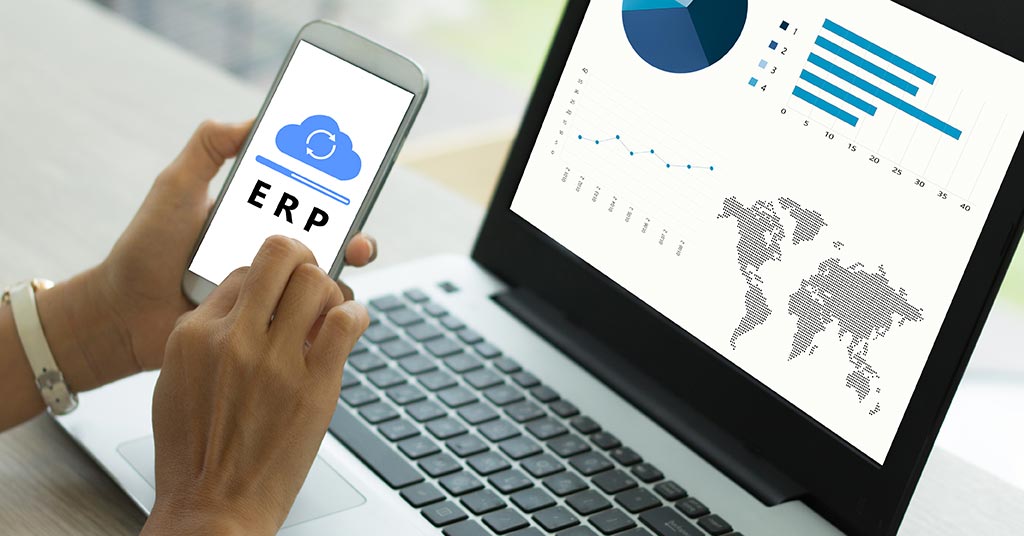 ERP software has been helping companies with the day-to-day running of their businesses for many years. However, ERP software continues to evolve. Every year sees new developments, updates and trends.
ERP software in a nutshell
Enterprise resource planning, or ERP, software can help an organisation:
automates core business processes
streamline workflows
prevent omissions and mistakes
eliminate information silos
improve the security and accessibility of data.
Interesting ERP statistics
The following statistics highlight a number of 2019 ERP trends:
ERP trends in 2019
ERP developments and trends for 2019 are in keeping with the push towards digital transformation. This is occurring rapidly in most industries across the globe.
Cloud ERPs
Demand for cloud-based ERP systems surged in 2018, and this trend has continued in 2019.
These systems aren't completely replacing on-premises systems, and both have pros and cons. Nonetheless, it's difficult to compete with the better scalability, flexibility and smoother implementation of cloud-based software.
Security and compliance
Data security has been a big talking point in the past few years after a number of highly publicised data breaches. This has led to new privacy protection laws, as well as a focus on data security by software developers.
In 2019, companies need better compliance and security from their ERP software than they did just two or three years ago.
Internet of Things (IoT)
The so-called "Internet of Things" enables the sharing of data between platforms and devices of all descriptions. This has added to the power of ERP systems, which also facilitate sharing of centrally stored data.
Increasingly, developers are incorporating IoT systems, AI and machine learning with ERP systems to allow advanced analytics and performance monitoring.
Increased SME adoption
With ERP software becoming more affordable and flexible, more small to medium businesses have chosen to implement ERP systems.
In fact, 96% of successful, growing businesses now rely on ERP software to run their businesses smoothly.
Without centralised systems, small businesses may struggle with poor communication, inaccurate data and low support for mobility.
Industry-specific solutions
The potential for customisation is one of the biggest advantages of ERP software. An ERP system can be tailored to suit your industry, and the needs and processes specific to your company.
It can also be streamlined to include only the functionality, or the modules, you actually need. This removes unnecessary costs and complexity.
ERP software with GoSolutions
At GoSolutions, we work closely with our clients to implement Microsoft Dynamics NAV and Dynamics 365 Business Central ERP systems that meet unique needs. We offer initial consultations and custom implementations, as well as training and on-going support.
We also offer a fruit export and sales system that can be run on top of Dynamics NAV, and a Dynamics NAV add-on specifically for managing B-BBEE information
If your business could benefit from an ERP management system in 2019, contact us online or call us on 021 531 7206 to discuss your options.