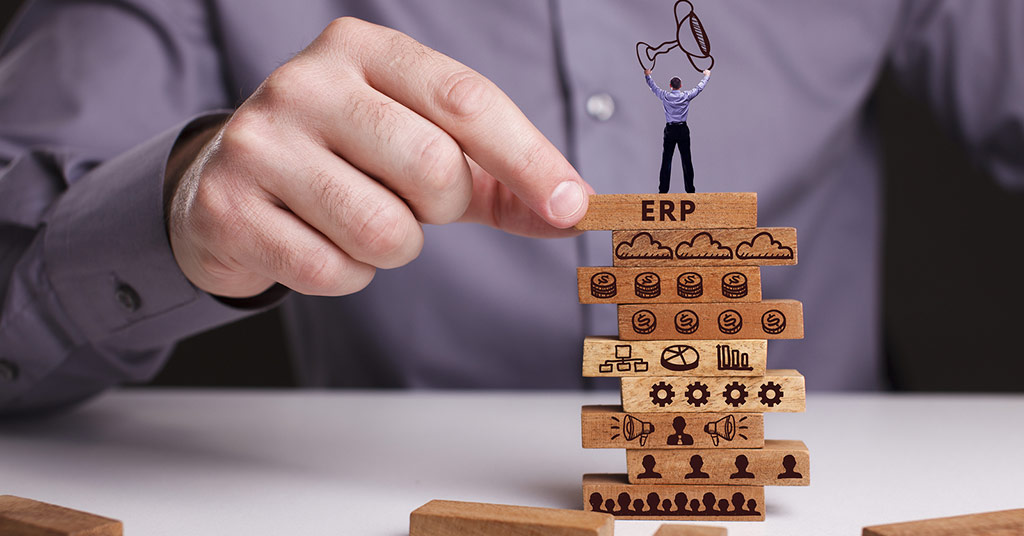 ERP systems help your business run smoothly by streamlining procedures and helping departments collaborate. But this applies only if you find the best ERP software for your business and its unique needs.
When choosing ERP software and a service provider to implement it, here's what you need to look for.
Flexibility
The best ERP systems can be customised to suit the needs of your business. If a service provider doesn't offer this option, it's best to look elsewhere.
You need to be able to tailor the implementation to suit your business' unique processes and procedures.
Mobility
Having off-site access to the ERP system is also a great feature to have, especially if key team members or supervisors travel a lot.
Find a service provider that can offer mobile apps and access to the system via your smartphone or tablet.
Security
ERP systems often handle a lot of sensitive information, so it's essential that this data is kept secure. Speak to your service provider about how they handle security and prevent data breaches.
Also, make sure your chosen ERP system gets regular security updates.
Costs
Full implementation of an ERP system can be costly, so find a service provider with suitable options. For example, cloud-based ERP systems are usually subscription-based. This means you won't have to fork out a hefty, initial amount of capital.
Another option is to implement an ERP system gradually, in manageable "parts" or modules.
Scalability
As your business grows and changes, so do your processes and procedures.
The best ERP software is flexible and scalable. You can adapt it to suit changing needs, without having to pay someone to make complex changes to underlying code.
Integration
Consider how integration of your new ERP system will work. Ask potential service providers how they minimise disruption during the implementation process and how the system can integrate with your business's other systems.
Hosting options
Your chosen service provider should give you the option between cloud-based or on-premises ERP implementations. Both have pros and cons. Your service provider should be able to advise you on these.
Usability
User friendliness is always important when it comes to software. An ERP system that's tricky to use or unintuitive is likely to have a negative impact on productivity, and to require costly training.
Instead, choose a well-established, intuitive system with streamlined processes for the best user experience.
Support
An ERP system is a foundation for a business's processes and procedures, so downtime quickly affects productivity.
Choose a service provider that has on-going and accessible support during both the implementation process and everyday use.
Training resources
To get the most out of your ERP system, your staff should have proper training from experts, so they know how to use it properly.
It makes sense to find a service provider that offers ongoing training in their ERP software of choice.
Partnership
Find a service provider with whom you can form a trusted partnership. They should tick all the above boxes. They also have to be easy to work with, available to assist you when needed and sufficiently familiar with your industry and chief business concerns.
Custom ERP implementations with GoSolutions
At GoSolutions, we tailor ERP implementations to suit the specific needs of small to medium businesses. Our software of choice, Microsoft Dynamics NAV, offers a flexible, scalable ERP solution at an affordable cost.
Our consultants and support staff have over 15 years of experience in implementing ERP solutions. As a certified Microsoft Partner, GoSolutions also has the necessary expertise to offer Dynamics NAV training and on-going support.
If you're looking for on-premises or cloud-based ERP software for your small to medium business, contact us online or give us a call on +27 (0)21 531 7206. We're happy to discuss your business' software needs and advise you on the best solutions.