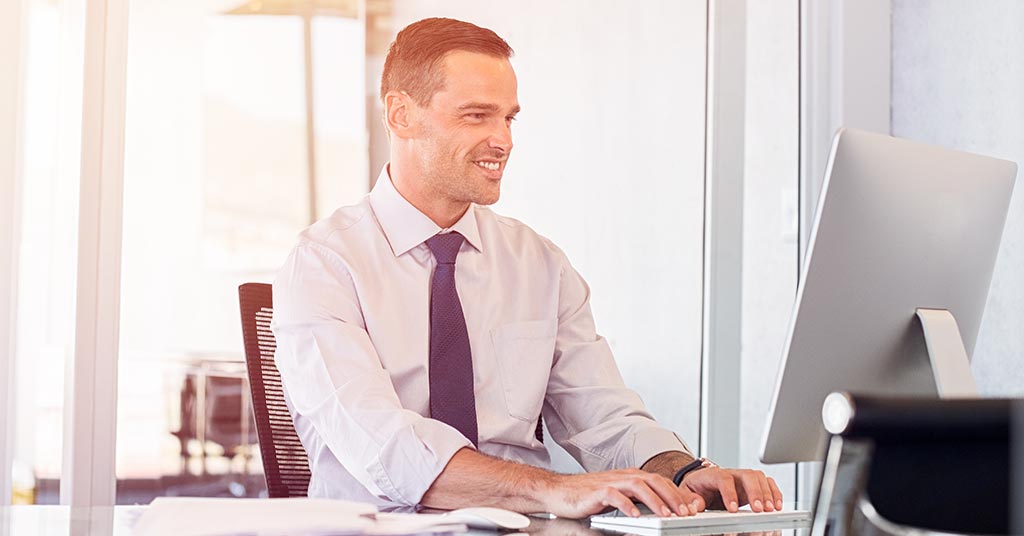 The integration of Microsoft Dynamics NAV with Office 365 and SharePoint provides enterprises with a single business management cloud solution across key processes, from financial, inventory and supply chain management to document storage, communications and business intelligence.
It's a flexible, accessible and user-friendly ERP solution that has the capabilities to transform any small to medium business.
Dynamics NAV integration with Office 365
Dynamics NAV is highly customisable, multi-application ERP software, designed especially for small to medium businesses.
The latest version of Dynamics NAV is designed to integrate with the cloud-hosted Microsoft Dynamics 365 platform and Office 365 tools and apps.
Dynamics NAV and Office 365 interoperability enables integration with Contacts, Outlook and Calendar. The result is enhanced capabilities. For example:
contacts, customers and vendors can be viewed on one dashboard
invoices can be created and sent according to entries on Outlook Calendar
email attachments can be sent directly to the incoming documents list on NAV
contact lists in Office can be synchronised with Dynamics NAV, and vice versa.
Other key Dynamics NAV features include automated set-up for fast deployment, an improved user task function, image recognition of inventory items and contacts and Excel templates with built-in data analytics and intelligence.
Optimised document management with SharePoint
The integration of the Dynamics NAV ecosystem with SharePoint enables optimised document storage and management, via a highly customisable, collaborative platform.
Some of the advantages of Dynamic NAV's integration with SharePoint are as follows:
document libraries are synchronised to PCs to enable on- and offline access
documents can be pulled from anywhere and viewed in one place
access to content is enabled by a powerful search engine
documents and whole project sites can be shared externally for free
expiration dates can be set on shared documents
permission can be granted to edit shared content and multiple individuals can work simultaneously on documents.
In addition to streamlined document management, SharePoint offers two innovative features – Flow connects different systems, and Delve pulls together all user profiles within an organisation, along with the documents they're working on.
Benefits of integrated ERP
An ERP that automates core business processes and that integrates properly with your other business software maximises efficiency, enhances productivity and lowers business overheads.
Among the benefits of a suitably customised Dynamics NAV ERP are that it's:
scalable – the integrated ERP software can be scaled up or down to accommodate any size business, from a small start-up to a global enterprise
user-friendly – as most employees are already familiar with the Microsoft software platform, there's no need for lengthy, expensive user training or extended roll-out periods
accessible – the integrated system is cloud-based and therefore accessible from anywhere and at any time; it's also quick to deploy across an organisation
collaborative – teams across geographic locations can collaborate, work together and share business intelligence in real-time in a secure and accessible environment
mobile – data, documents and workflows are synched to devices to enable workforce agility and mobility.
What we offer at GoSolutions
At GoSolutions, we customise and deploy ERP systems for South African businesses across a broad range of industries, primarily using Microsoft Dynamics NAV.
Dynamics NAV integration with Office 365 and SharePoint is just one of many reasons we believe this platform is an ideal ERP system, especially for small to medium businesses.
GoSolutions is a certified Microsoft Partner, and our team of developers, consultants and support staff has 15 years of experience in deploying ERP solutions. We also work with leading Microsoft NAV partners, who offer powerful, industry-specific add-ons.
If you're currently choosing a Dynamics NAV partner, contact us online or give us a call on +27 (0)21 531 7206 to discuss your business's software needs and challenges.