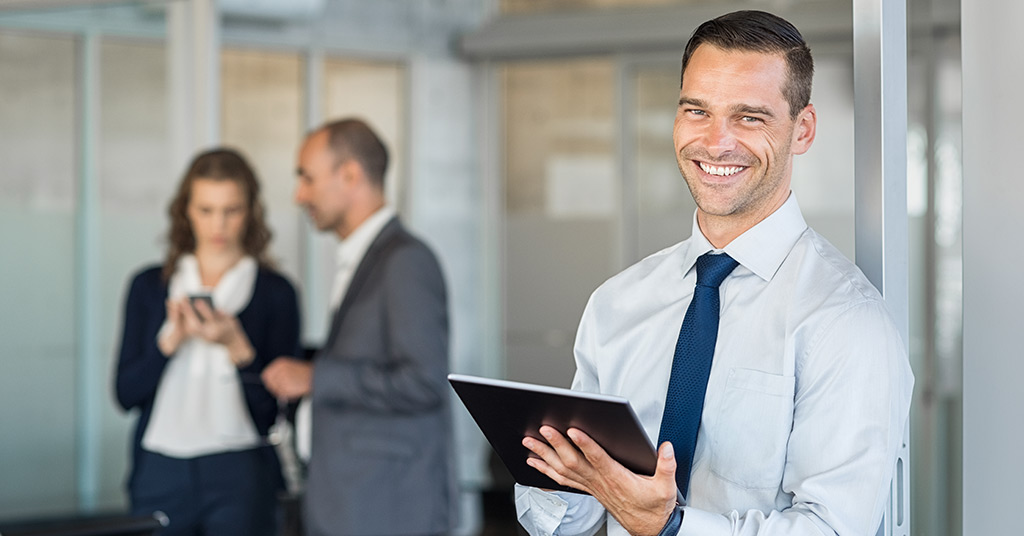 Small to medium businesses, with their smaller staff compliments, tend to benefit the most from systems that can automate important procedures in the day-to-day running of the business.
One such system is Microsoft Dynamics NAV, an enterprise resource planning (ERP) solution for small to medium-sized businesses.
What is Microsoft Dynamics NAV?
Microsoft Dynamics NAV is ERP software that makes it possible to streamline procedures across all key business areas. It's perfect for small to medium businesses looking to automate processes and improve their efficiency.
It also helps facilitate better management across departments, by allowing each department to use the same system and draw from the same database. This minimises redundancies and miscommunication.
Key capabilities
Microsoft Dynamics NAV has a host of functions and capabilities to help you streamline and automate functions and procedures within your business. We take a look at the key capabilities it can offer.
1. Financial management and accounting
This module includes a basic general ledger, accounts scheduling, budgeting and consolidation capabilities to name a few. It also has a range of reporting, forecasting and tracking tools. For example, you can track the acquisition, depreciation, appreciation and disposal of your company's fixed assets.
2. Project management
Project management is also a lot easier with Microsoft Dynamics NAV. The system allows you to keep track of usage on jobs, manage your resources, track time sheets and plan capacity. You can manage both fixed-price jobs and time-and-materials jobs using job cards, quotes, journals, budgets, price lists and more.
3. Human resources management
This gives you the ability to organise employee data according to different types of information, such as experience or skills. You can also store personal information, keep track of job openings, and even extract a list of potential candidates from your database of employees. Tracking of company-issued credit cards, computers, cars and keys is also a feature.
4. Sales and marketing
Organise your contacts and manage relationships with this module. Contact management allows you to categorise your contacts and issue quotes to prospects.
You can also synchronise with Office 365 or Microsoft Outlook. Functions also include recording of all interactions you have with your contacts such as telephone calls, meetings and letters.
5. Supply chain management
Supply chain management allows sales invoicing, order management, pricing, discounting and also handles shipping and returns. You can also calculate sales tax and specify individual tax area for each customer or vendor. There are also a number of functions to assist your business with inventory and warehouse management.
6. Manufacturing
This module allows you to create and manage production orders, plan material requirements, calculate costs and manage inventory. It also has capacity planning for the manufacturing process, so you can assign work based on capacity or constraints. You can also set up automatic purchase orders based on your material requirements.
7. Business intelligence
Business intelligence is a form of analytics that allows for advanced forecasting and real-time tracking of all your financial data. Some of its features include customised reporting, finance monitoring, Sharepoint integration, multiple currencies and languages and automatic reporting to name a few.
Custom implementations with GoSolutions
At GoSolutions, we work closely with small to medium businesses across a range of South African industries to implement custom Microsoft Dynamics NAV solutions that meet unique needs, at affordable rates.
GoSolutions is a certified Microsoft Partner, and our team of developers, consultants and support staff has 15 years of experience in deploying ERP solutions. We also offer Dynamics NAV training and on-going support.
If you're currently looking for the best ERP software for your small to medium business, contact us online or give us a call on +27 (0)21 531 7206 to discuss your business's software needs and challenges. We know what we're doing, and we can help.