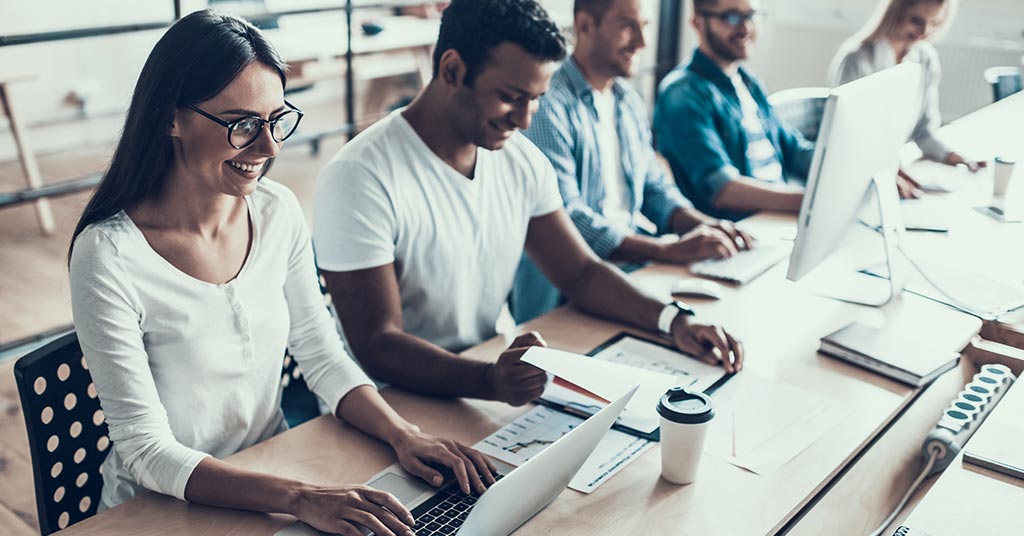 According to a recent report by Panorama, a consulting firm specialising in ERP systems, 91% of organisations customise their ERP implementations to varying degrees.
For a Microsoft Dynamics NAV implementation to yield the greatest benefits, the system must be tailored to suit your business's unique needs, processes and existing systems.
Five reasons it's a good idea to use a reliable Dynamics NAV partner
A specialist company can help ensure that your business gets the maximum ROI from a Dynamics NAV system. Doing this requires a proper understanding not just of Dynamics NAV and its capabilities, but also of what your business does and how.
Below we review some of the reasons why it's important to use the services of a trusted Dynamics NAV partner.
To conduct a comprehensive initial evaluation
Proper communication and an in-depth review of your business's current processes and systems set the foundation for effective design of an ERP system.
A reliable Dynamics NAV partner will start by determining your company's business objectives, along with how your company currently works towards achieving these. The partner should assess the functional capabilities of each employee within each department, consider how different business processes operate and interrelate, and review how your business performs those processes. It will also consider what software systems your business currently uses.
Based on the results of a comprehensive initial evaluation, a reliable Dynamics NAV partner will have the technical expertise and experience to suggest how to customise an ERP system so it can best meet your business's needs.
To institute a clear plan
Planning is the single most important element in any successful ERP implementation.
Panorama's report states that 66% of organisations experience operational disruption while implementing a new ERP. Thorough planning minimises disruption and ensures expectations are properly managed, ensuring a smoother transition to a Dynamics NAV system.
It's important to collaborate with a specialist to define a clear business case, performance metrics for measuring the success of the system and a benefits realisation plan. A reliable Dynamics NAV vendor can also help prioritise pain points in your processes, and suggest reasonable timelines for the achievement of each step in the implementation process.
To ensure proper implementation
By nature, ERP implementation involves making significant changes to a company's conventional business model, processes and day-to-day practices.
A reliable NAV partner will be able to plan for and assist with relevant technical issues. For example,  the speed and bandwidth of existing internet and internal network connections may need to be upgraded. The new system's interoperability with hardware like servers and workstations, with existing software systems and with users' mobile devices will also have to be reviewed.
Proper care and expertise will be needed to transfer data from existing, legacy systems to the new system.
The success of the implementation process will also depend on non-technical issues. A reliable NAV partner can assist you with the necessary project and change management.
To offer adequate training
Lack of training is the biggest contributing factor to employee resentment following the implementation of a new ERP system. At least over the short term, it can also lead to delays, errors and a drop in staff productivity.
Where possible, it makes sense if the specialist company responsible for customising and implementing your ERP system is the same one that provides training for staff. This can reduce costs and result in more informed, effective training.
To provide on-going support
The total cost of ownership for any new software system includes the cost of maintaining and troubleshooting the system over time. It also includes the cost of delays and downtime, and of rolling out upgrades when necessary.
On-going support from a partner that understands your Microsoft Dynamics NAV system can save you costs and frustration.
An experienced support team can also periodically review your system's functionality and suggest features to boost productivity for your business.
GoSolutions: leading Dynamics NAV partner in South Africa
We've designed and implemented Dynamics NAV systems for South African companies of all sizes, across a broad range of industries. As well as technical know-how, we have practical industry expertise.
GoSolutions offers consultation services to determine how best an ERP like Microsoft Dynamics NAV can increase your ROI. We also offer software-specific advice, configuration planning, Dynamics NAV implementation, training and on-going support.
Contact us online or give us a call on +27 (0)21 531 7206 to discuss your business's software needs and challenges.